It's a great idea to view your hi-res .jpgs at full size to check image quality. These are the exact files that we will print from, so they will give you the most accurate look at your work.
Note: For Design for $49 orders you must place one order with the design in order to export the hi-res. jpgs.
You will find these options on the My Kiss Dashboard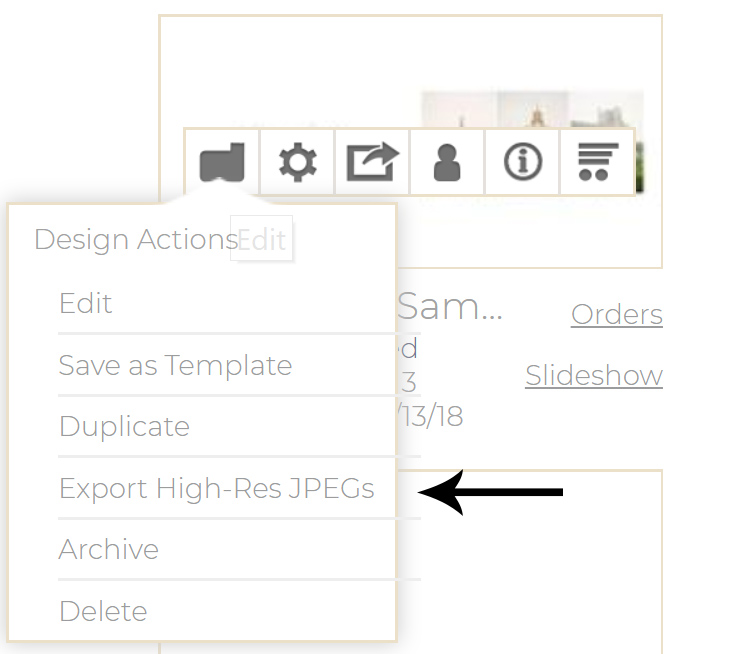 Another way to view the hi-res .jpgs of your spread is through the approval slideshow. This will appear during the check out process.

Look for the eye icon on the right side of the page.