If you're looking to tally up the cost of an album, the pricing calculator is sure to help!
You can find this on the Kiss Dashboard. It is on the left side of the dashboard under "Business".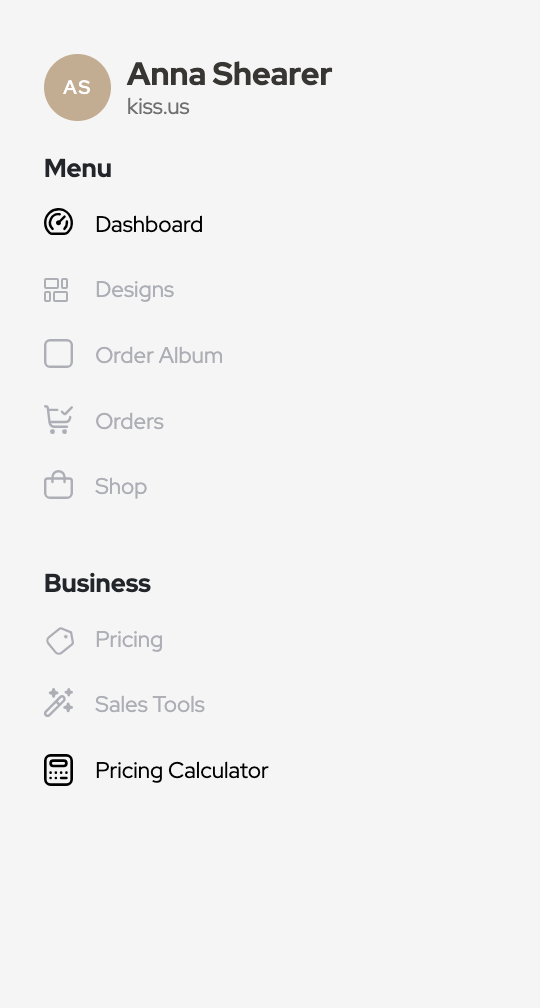 This tool is equipped to show you:
The price you pay
Our suggested retail price and markup (suggested MSRP)
The price your client pays
Your profit
Select the "pricing breakdown" option to view the cost per product and adjust your profit margin. You can adjust your profit margin by typing directly into the field.