Hover your cursor over the design you'd like to order. Click on the cart icon to begin the process.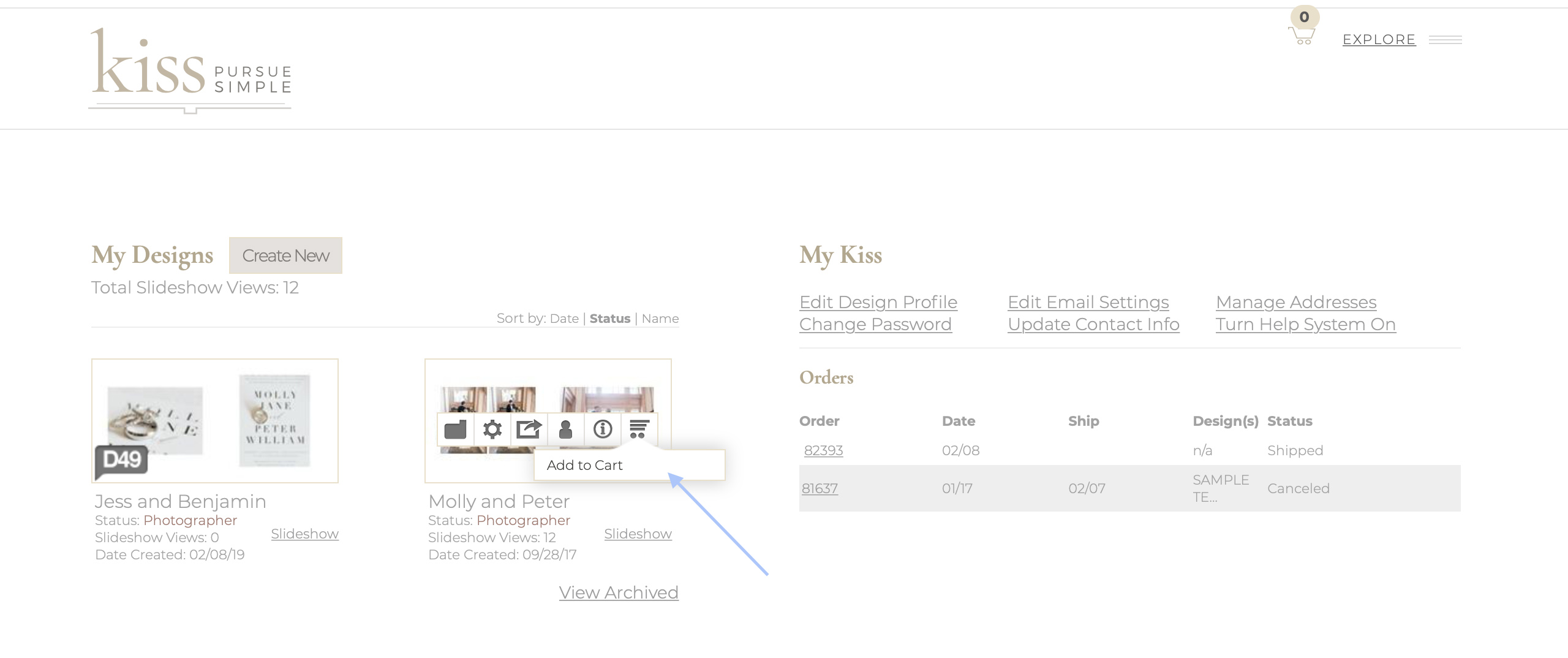 Select your cover color, inside-cover color, spread and paper types here.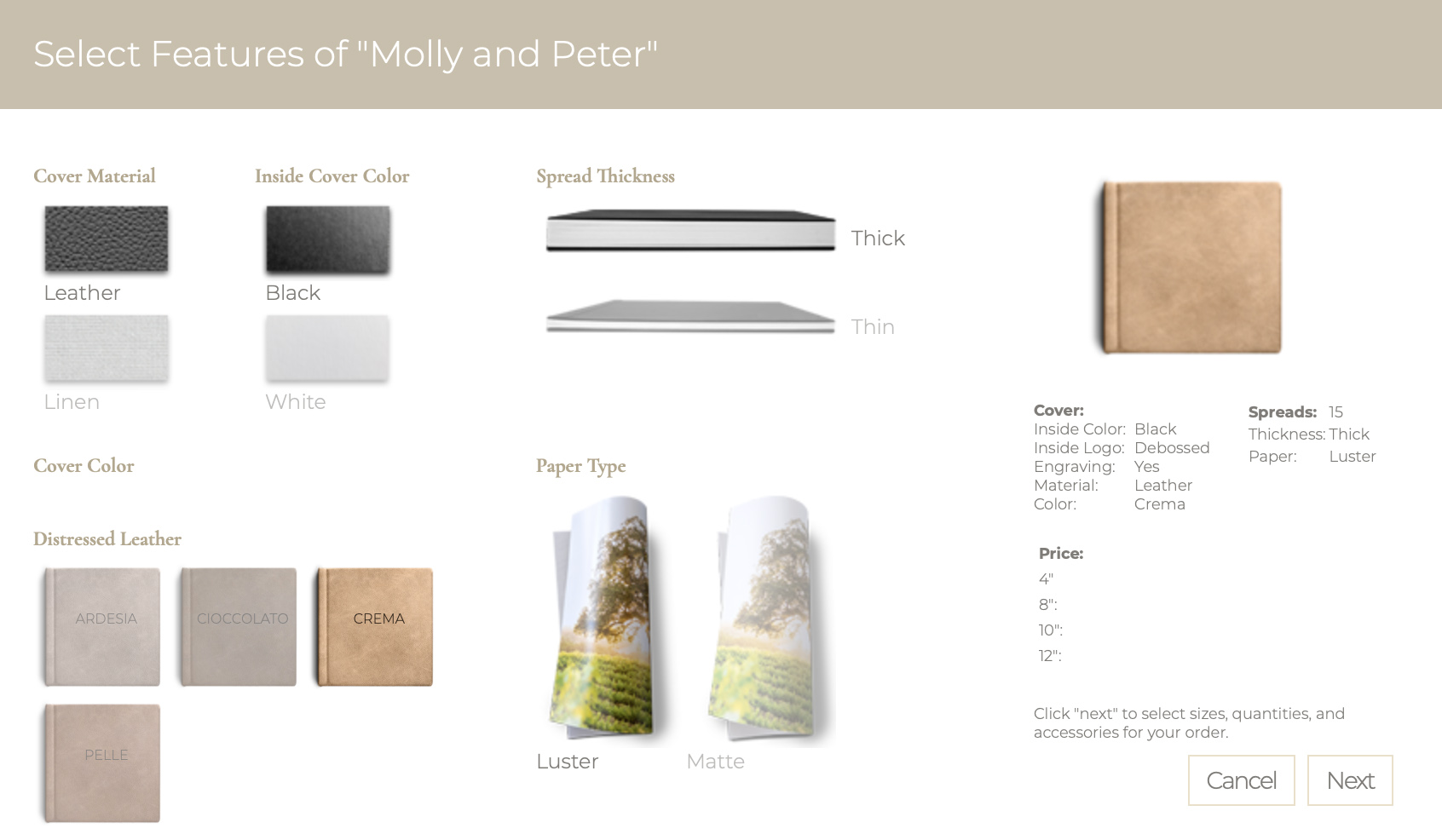 Select your size, quantity, and add-ons (dust cover, boxes, box customizations) here.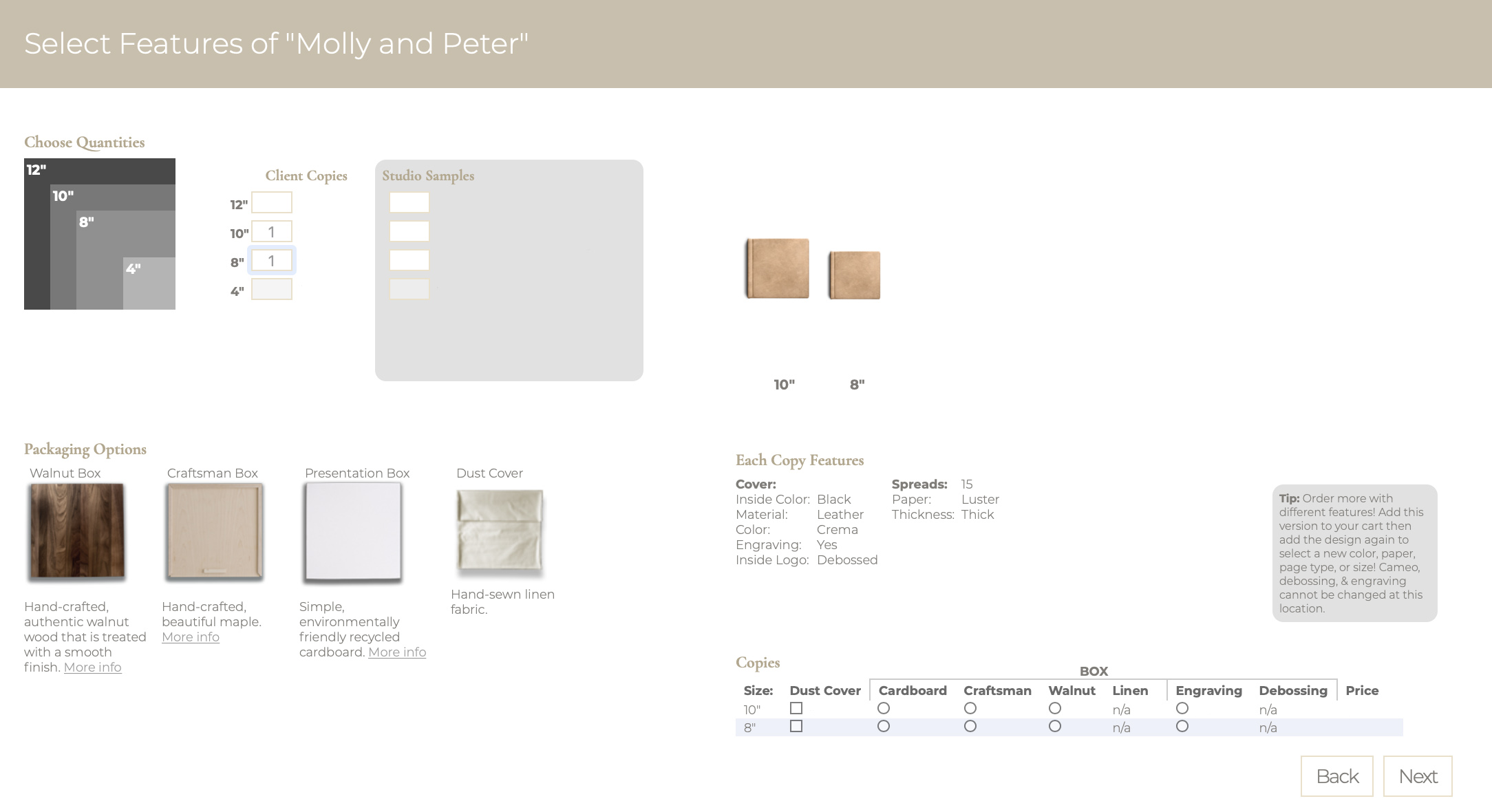 Once the card has finished rendering, click in either of these two locations to continue to checkout.

This is the approval slideshow. You will have one final opportunity to review your design and album specs before approving them for ordering.
Note: We cannot make any changes to an order once it has been placed. Please review carefully and contact us with any questions prior to submitting the order.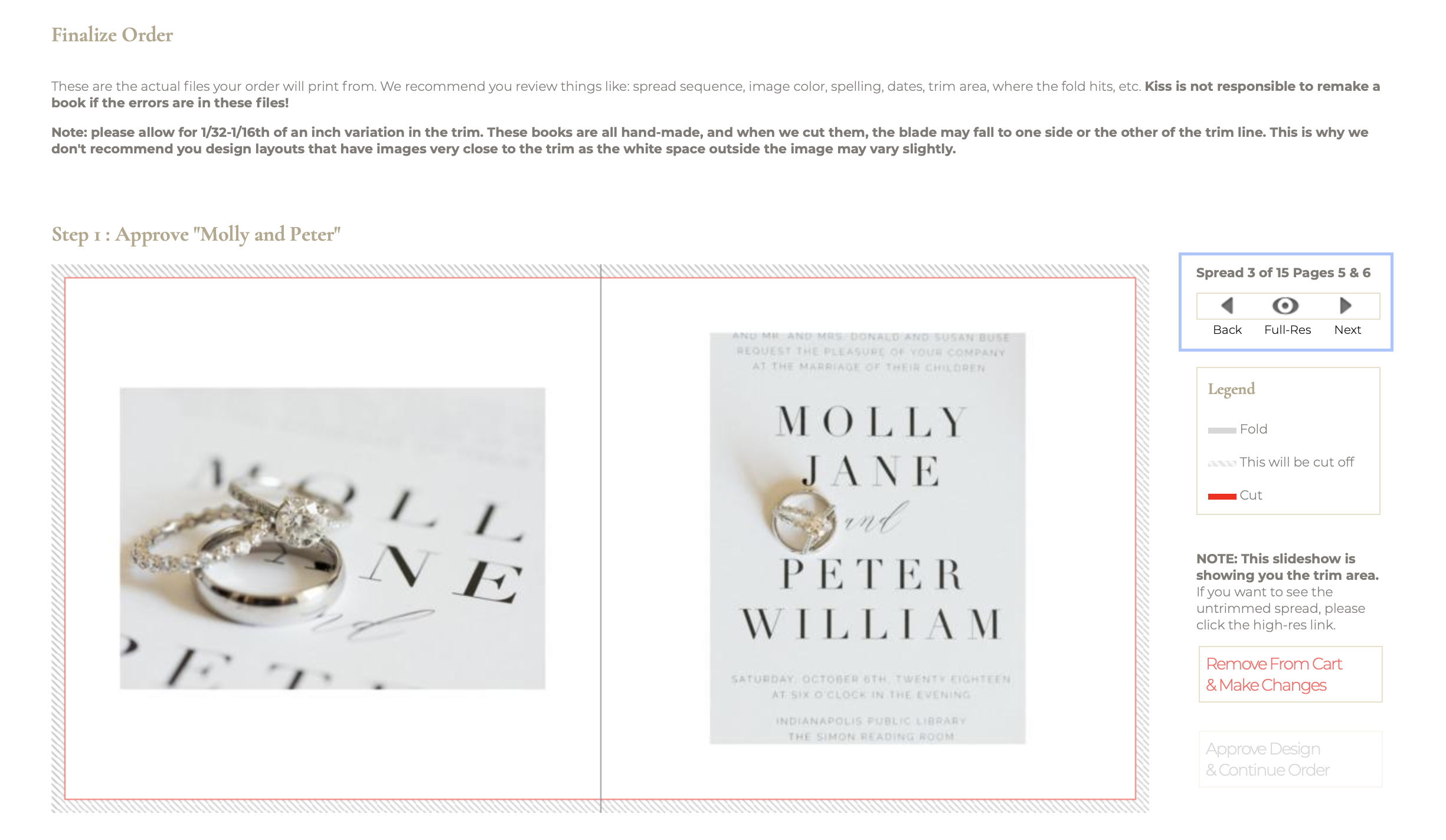 Lastly, enter your payment options, discount code, destination, shipping type, rush options, and any notes you'd like to send to Support. Click 'Place Order' to submit your order.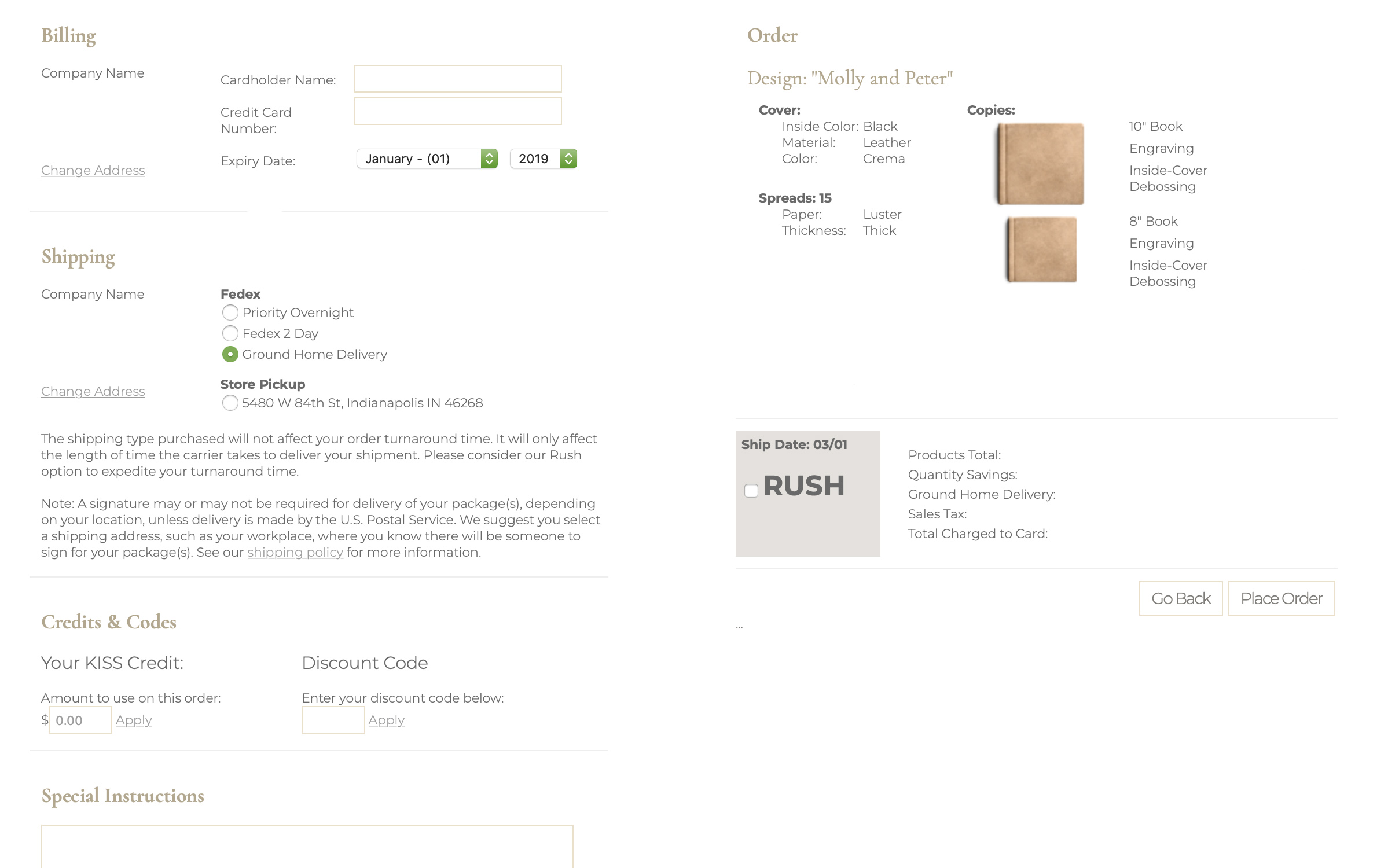 That's it! We'll get to work on hand-crafting your order and send email updates as your order moves through each workstation.
The standard turnaround time is 15 business days.