The flashing red exclamation mark means that your slideshow is not in sync.
This means that you have made changes on your design that are not going to be reflected in the slideshow.
To update your slideshow, hover over the design and navigate to the red exclamation mark icon. From there, move down to the second panel and click to refresh your slideshow.
Tip: One reason you may have your slideshow out of sync with your design is to send your client a completed version of the design while you work on adding a few extra spreads.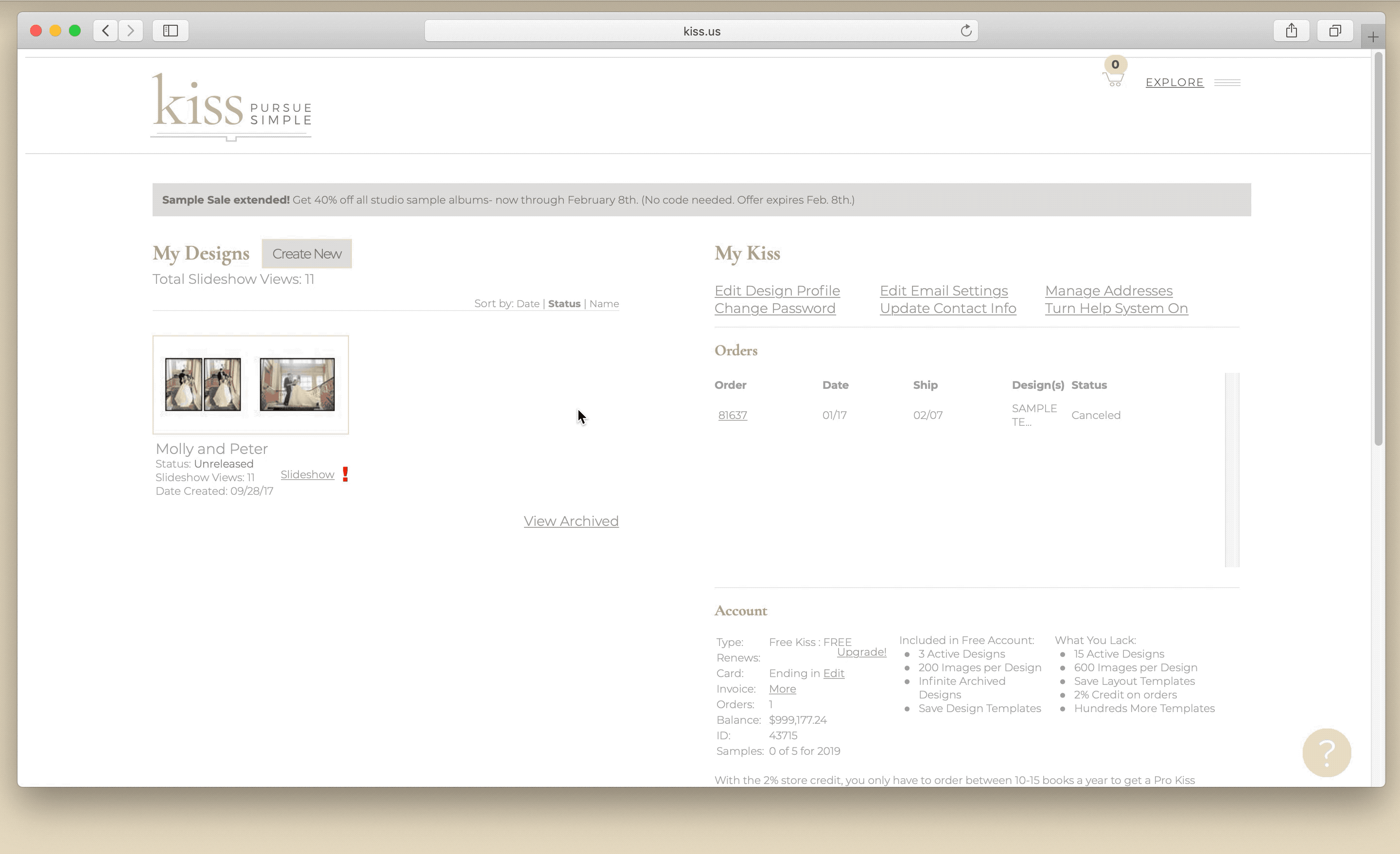 To automatically sync all slideshows, hover over your design and move to the gear icon. From there, navigate to the bottom panel and toggle Autorefresh all Slideshows 'On'.