Here is how to cut out the background on your text file.
Note, this method works best when you have all-black text on an all-white background. Please double check that you are happy with the cutout.

Begin by opening your file in Photoshop.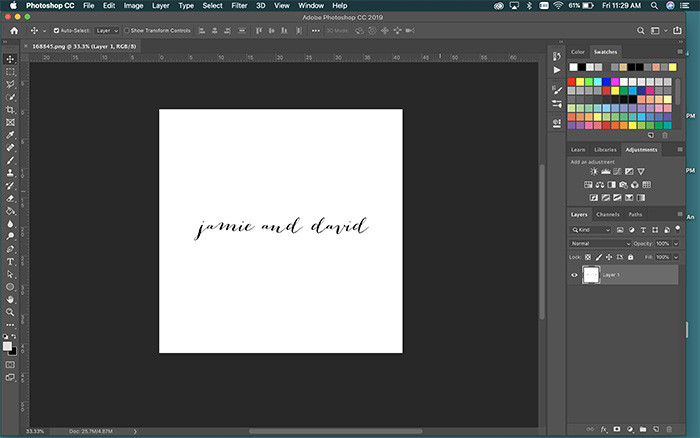 Next, navigate to Select>Color Range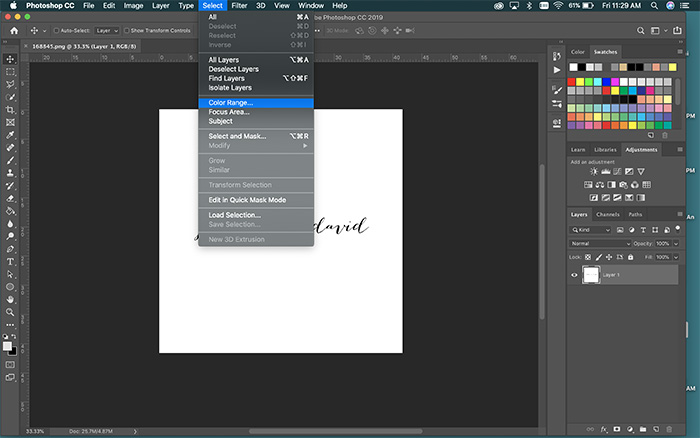 From here, click on the white part of your image. Click 'OK'.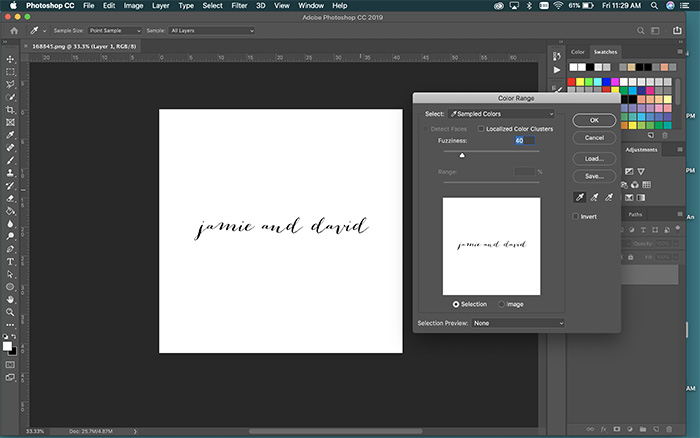 Now that the white parts of your image are selected, press 'Delete' on your keyboard to remove it.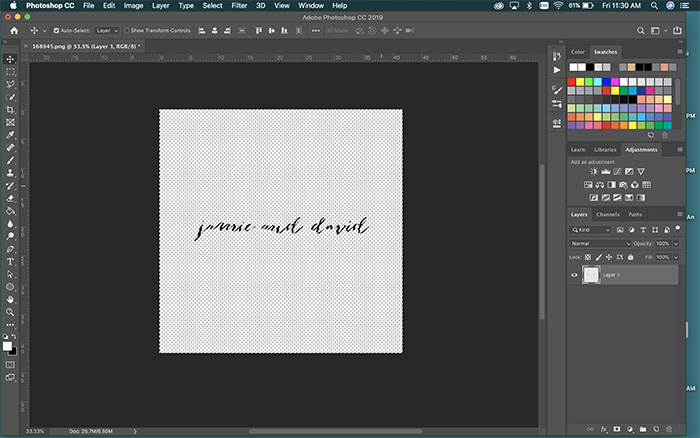 Navigate to File>Save As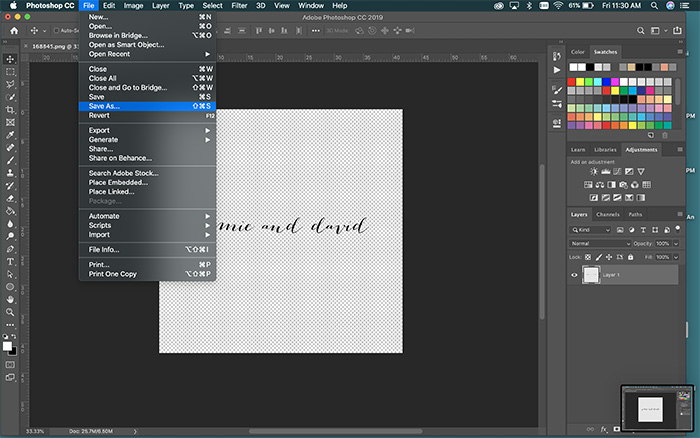 Save as a .png and you're all set.