If the 'Approve Entire Album' button in your slideshow is not working for your client, it is likely because the design was released outside of our proofing system.






To solve this, please do one of the following.

1. Release the design through our proofing system.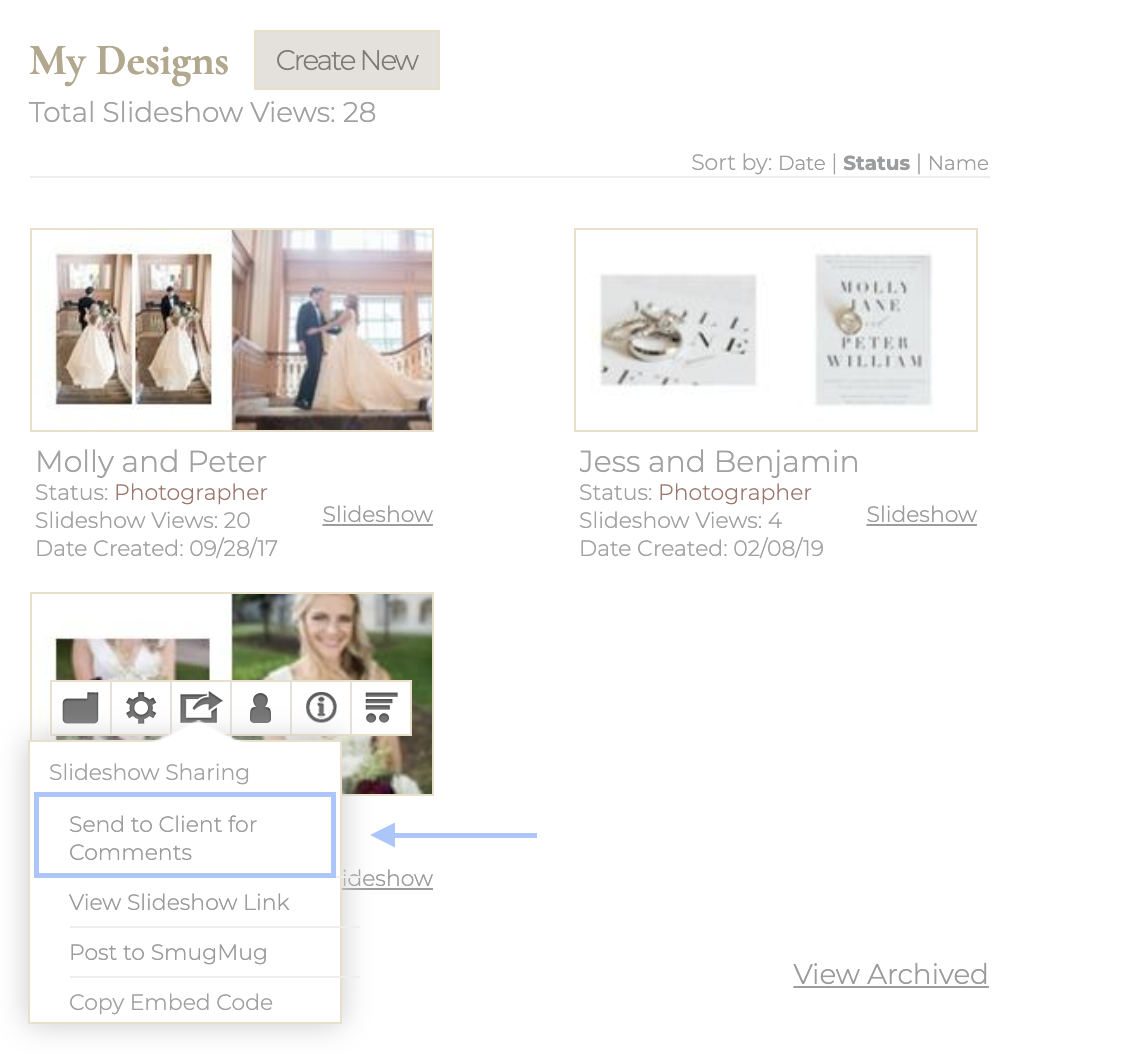 2. Manually update the design status to 'Waiting on Client'. Click here for more info.